2014 Calico
Cougar Run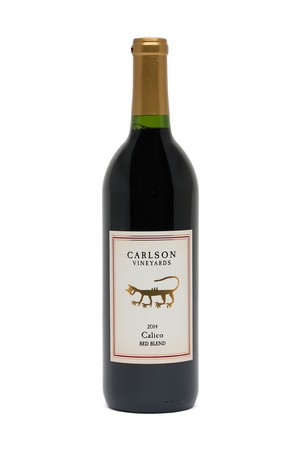 Our new litter-mate Cougar Run Calico is a red grape blend, hence the name!
Wine Profile
Tasting Notes
Enjoy this barrel-aged, bordeaux-style, dry, medium bodied, easy drinking wine with earthy, smoky, plum, berry and herbal aromas and flavors.
Awards
Silver- Indy International Wine Competition; Bronze- Colorado Governor's Cup
Food Pairing Notes
Delightful served by itself, or accompanied with lighter fare. Be adventuresome.
Product Reviews
PennyG
(Jul 1, 2017 at 5:33 PM)
I'm not going to pretend to know all the correct wine lingo, But I can tell you this is my new favorite wine from this winery . Not too heavy, not too sweet,... it was just the perfect balance for my taste
Debbie
(Jul 27, 2017 at 2:25 PM)
I don't know much about wines but I've always been a sweet wine person but this wine tastes awesome. Not to sweet and not to dry. I only wish I had bought more!