2014 Dry Gewürztraminer
Cougar Run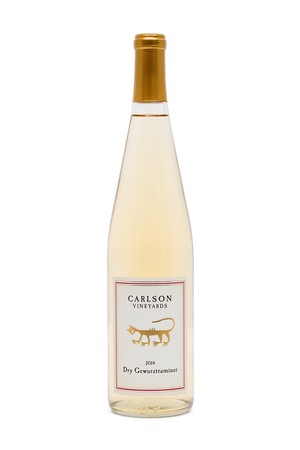 Cougar Run Dry Gewurztraminer is a racy white wine with classic Gewurztraminer aromas and flavors of tropical fruit and roses.
Wine Profile
Tasting Notes
Try the Gewurz Trio: Sweet Gewurz, Gewurz and Dry Gewurz. If you like your white a little drier, you'll love this dazzler. Be adventuresome. Serve chilled.
Food Pairing Notes
A great before dinner wine, or try our Dry Gewurz with foods such as turkey, herbaceous side dishes, spicy Asian-style; and especially with good friends.
Product Reviews
Kathie
(Jun 29, 2017 at 9:18 AM)
I've become a dry gewurtztrminer fan. In the past I've found this wine too sweet for my taste. Carlson has found the perfect blend in this 2014 bottling. Crisp and yet full bodied. Not a gris and not a Chardonnay. Just right.