2016 Palisade Peach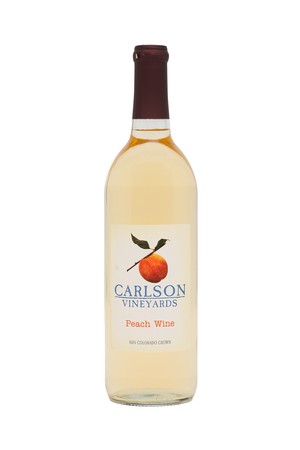 Since the late 1800s, Palisade has been famous for its extraordinarily flavorful peaches. Carlson's renown Peach wine is made from ONLY 100% Palisade-grown peaches... mouth-watering, chin-dripping, just-harvested, juicy, sweet, pure high-altitude sun-ripened peaches.

Wine Profile
Tasting Notes
This lovely, aromatic, semi-sweet wine is a good accompaniment with many foods and moods including Asian chicken salads, duck, fruit salads, Brick and Havarti cheeses, or by itself on summer afternoons with friends. Serve chilled. Or warm - click here for our Hot Peach Wine recipe. Like peach cobbler in a mug!
Product Reviews
Rebecca McKenna
(Oct 20, 2017 at 7:05 PM)
I fell in love with this wine at the Tasting Room when they were serving it as the "Hot Peach Cobbler In A Mug". An absolutely wonderful fall or winter warm beverage. Tastes delicious and gives such a comforting feeling!