2015 Cherry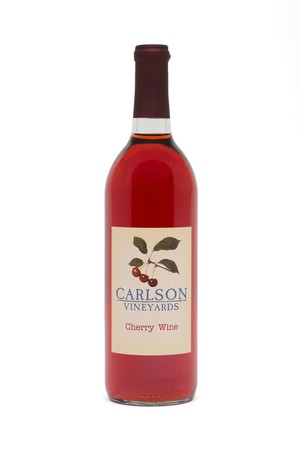 Absolutely fresh-pressed juices from 100% Colorado-grown Montmorency pie cherries make this sweet-tart wine like cherry pie without the crust. And yes, the pure cherry juice results in wine that is naturally this beautiful ruby color.
Wine Profile
Awards
Gold- 2012 Mesa County Fair Commercial Winemaker Competition; Silver- Colorado Governor's Cup
Food Pairing Notes
This perennial favorite goes with smoked meats, smoked oysters, glazed ham, rich chocolate desserts or by itself with good friends. Serve chilled. For a real treat, serve with melted Enstrom's dark chocolate (or any quality dark chocolate) on the rim of the wineglass. Very decadent!
Product Reviews
Patrick
(Jun 8, 2017 at 8:11 PM)
I've always been a fan of cherry wines, and consider this one of the best.
cynthia uyehara
(Jun 19, 2017 at 8:32 AM)
Good with the rim of the wine glass dipped in chocolate.
Vicky Lemon
(Jun 19, 2017 at 1:59 PM)
This wine was surprisingly good. The wine is very aromatic and smells of the cherries it is made from. A little sweet and a little tart, just like a cherry. I will be coming back here often to purchase both for myself and for gifts. Delightful!
Golda Johnston
(Jul 15, 2017 at 7:49 PM)
I visited Colorado from Missouri and my cousin gave me a bottle of the cherry wine. Omg it was amazing!! So delicious!! I hope to have some shipped to Missouri soon!
Raquel Williams
(Sep 18, 2017 at 9:21 PM)
This was great to have as an after dinner drink with chocolate.