2015 Cherry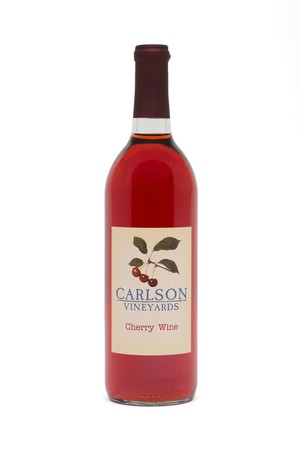 Absolutely fresh-pressed juices from 100% Colorado-grown Montmorency pie cherries make this sweet-tart wine like cherry pie without the crust. And yes, the pure cherry juice results in wine that is naturally this beautiful ruby color.
Wine Profile
Awards
Gold- 2012 Mesa County Fair Commercial Winemaker Competition; Silver- Colorado Governor's Cup
Food Pairing Notes
This perennial favorite goes with smoked meats, smoked oysters, glazed ham, rich chocolate desserts or by itself with good friends. Serve chilled. For a real treat, serve with melted Enstrom's dark chocolate (or any quality dark chocolate) on the rim of the wineglass. Very decadent!
Product Reviews
Patrick
(Jun 8, 2017 at 8:11 PM)
I've always been a fan of cherry wines, and consider this one of the best.
cynthia uyehara
(Jun 19, 2017 at 8:32 AM)
Good with the rim of the wine glass dipped in chocolate.
Vicky Lemon
(Jun 19, 2017 at 1:59 PM)
This wine was surprisingly good. The wine is very aromatic and smells of the cherries it is made from. A little sweet and a little tart, just like a cherry. I will be coming back here often to purchase both for myself and for gifts. Delightful!
Golda Johnston
(Jul 15, 2017 at 7:49 PM)
I visited Colorado from Missouri and my cousin gave me a bottle of the cherry wine. Omg it was amazing!! So delicious!! I hope to have some shipped to Missouri soon!
Raquel Williams
(Sep 18, 2017 at 9:21 PM)
This was great to have as an after dinner drink with chocolate.
Doug Evans
(Nov 30, 2017 at 5:22 PM)
Awesome!
Valerie
(Dec 11, 2017 at 1:43 PM)
I have been drinking this wine for years, and it remains my FAVORITE wine. I generally prefer very sweet wine, and even though this is classified as a dry wine, it is perfect! I'm always afraid the cherries will get an early freeze and Carlson won't have any of this wine. Don't ever stop making it!!!!!
Kay Martin
(Dec 31, 2017 at 9:30 AM)
My favorite