Wine Tasting: What to Expect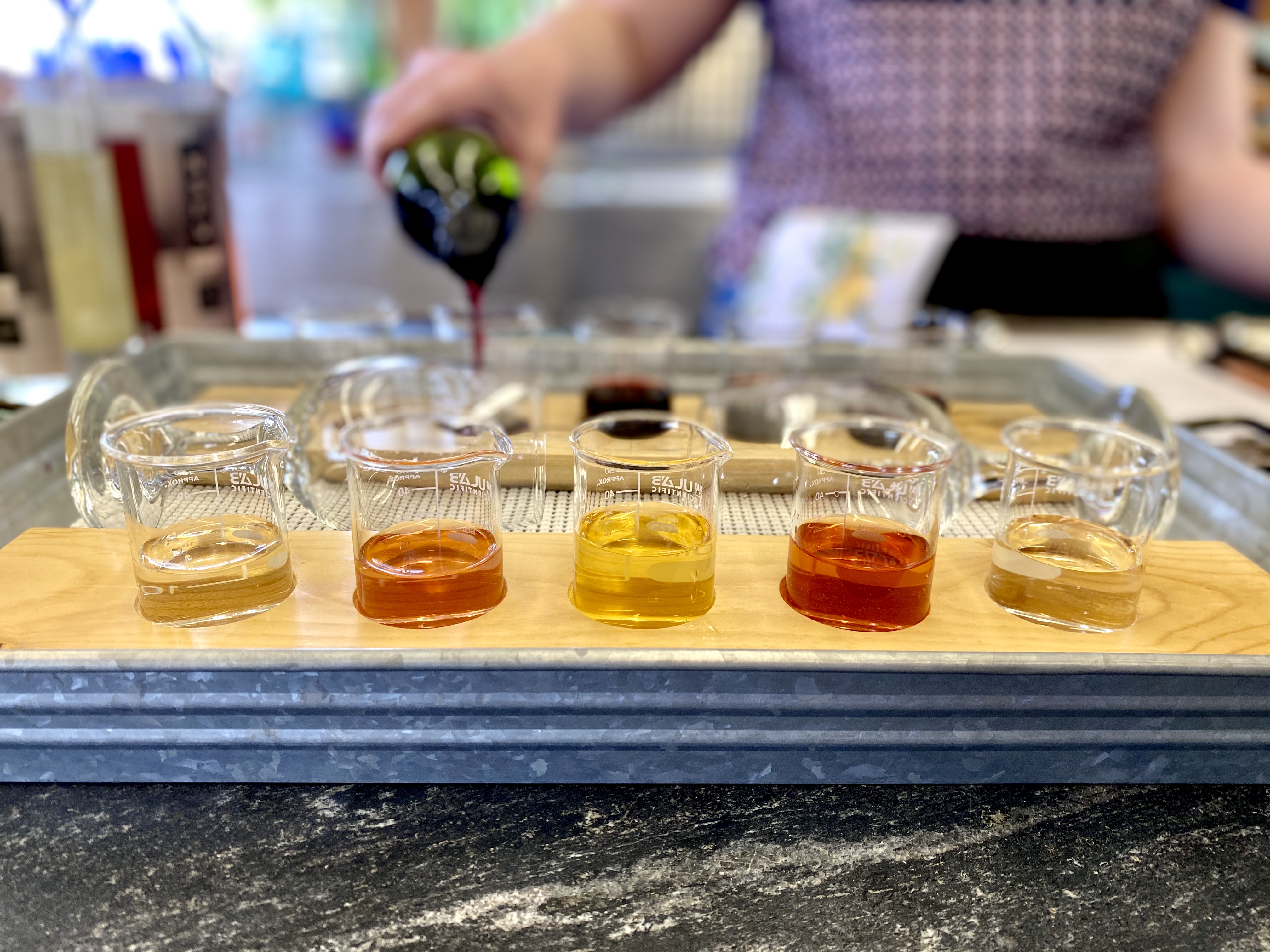 To adhere to Mesa County's requirements we are offering the following:
Glasses of wine
Bottles of wine (onsite or offsite consumption)
Tasting flights (5 tastes seated with your group)
Our staff will be wearing masks. Due to an executive order, masks are required for visitors at any time they are not seated at their tables.
All wine is served to seated customers. We ask that you stay seated and we will serve you.
Please respect social distancing and limit group size to 6 or fewer people. We are using this system in order to make your experience both satisfying and safe.
Thank you for your patience and feel free to call us if you need additional information.
Winery Location:
461 35 Road
Palisade, CO 81526
Downtown Location:
545 Main Street Grand Junction, CO 81501
Days/Hours:
Sunday-Tuesday: 10am-5pm
Wednesday-Saturday: 12pm-7pm
Winery: Backyard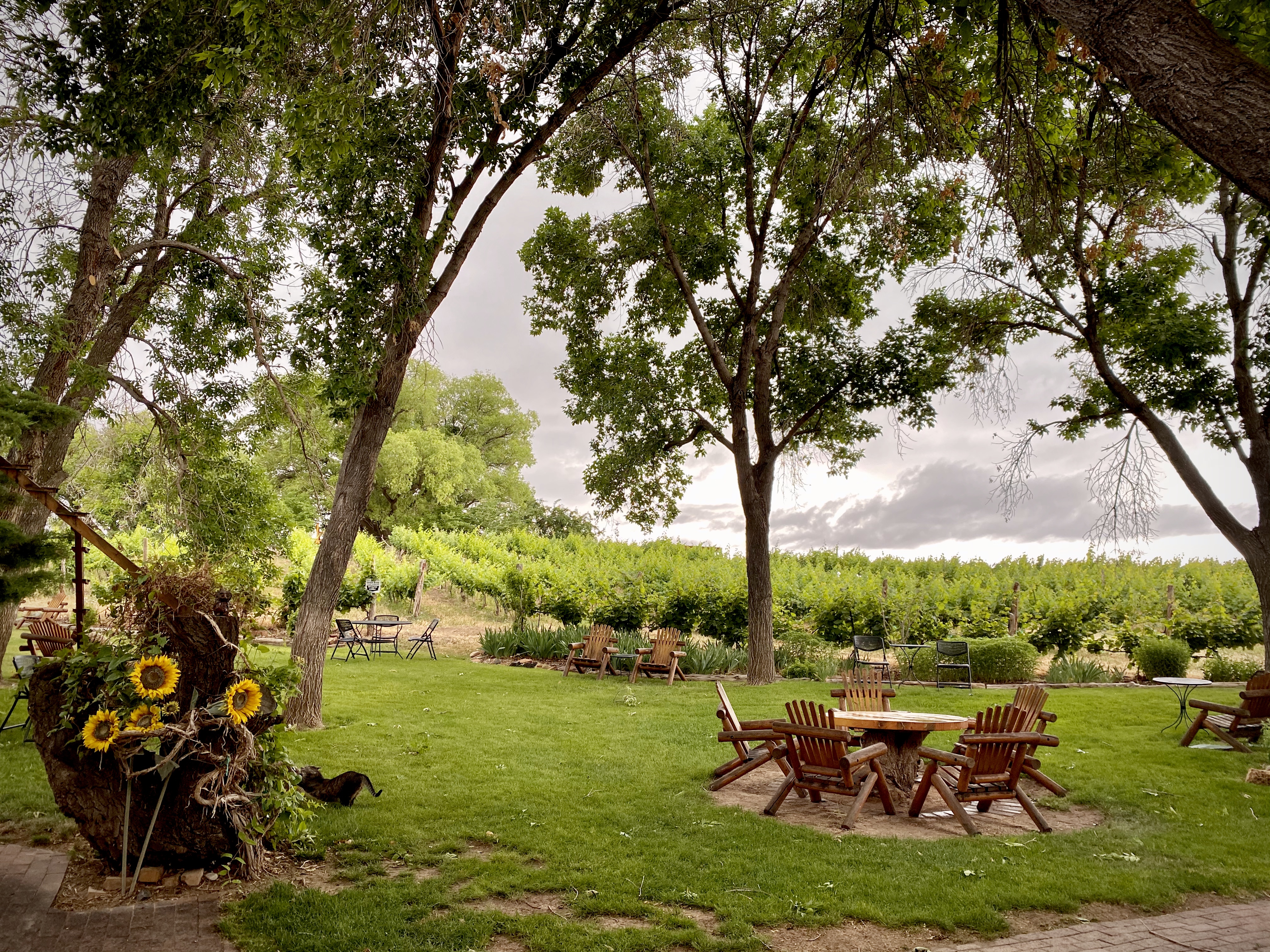 Winery: Crushpad

Downtown