2016 Plum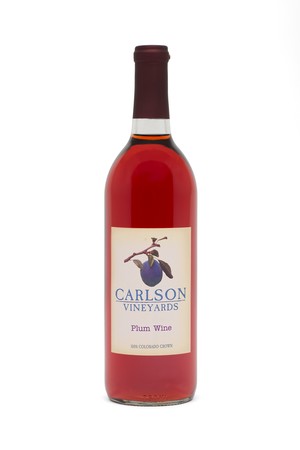 Since 1988, Carlson Vineyards has been well-known for its finely crafted fruit wines, such as this Plum wine featuring a semi-sweet, flowery, spicy fruit flavor. Made with purely 100% Colorado grown plums, harvested at the height of flavor, pressed for their juices, and nurtured into a richly flavorful wine.
Wine Profile
Food Pairing Notes
Good with Asian foods, barbequed meats, or by itself. Serve chilled. NOTE: Carlson's Plum wine is not as sweet as traditional Asian plum wine. Enjoy!
Product Reviews
Doug Evans
(Nov 30, 2017 at 5:24 PM)
Not too sweet...just right!
Dolezal
(Aug 9, 2018 at 11:54 AM)
We enjoyed it immensely as a dessert wine; wonderful!