365 Red 3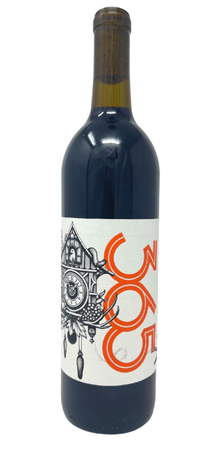 Wine Specs
Bottling Date
June 8, 2023
A great red enjoyed on its own or as a go-to for just about any meal.
365 wine is for any time of day, any day of the year. With endless pairing options, truly the best pairing of all is a rowdy group of friends. 365 wine is for anyone, anywhere, and anytime.
Wine Specs
Bottling Date
June 8, 2023
Wine Profile
Tasting Notes
Medium purple in color, with notes of cranberry, red currant, and a touch of pepper on the nose. This medium-bodied, medium-acidity wine brings flavors of pomegranate, clove, fresh plums, and cherry to the palate, balanced with a touch of violet and light oak.
Production Notes
159 cases so far
Winemaker Notes
60% Chambourcin 35% Lemberger 5% Cabernet Franc
Food Pairing Notes
Bolognese, pizza, salty blue cheese, Cajun food, wild game.
Product Reviews
Sandra Carlton
(Aug 27, 2023 at 5:55 PM)
Solid red blend. Not sweet nor overly acidic, just a nice full body good red. Enjoyable by itself and with food. Held well with spicy foods. I highly recommend it.
Ben Herman
(Sep 21, 2023 at 11:22 AM)
Outstanding, daily red. Goes well with all types of food, but also great on its own.