Blind Tasting Saturday April 17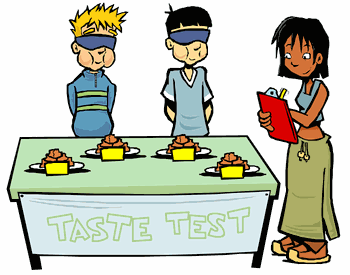 Please select another time. Tables are full for this time slot.
Your survey registration is for up to 4 people. Join us for a blind taste test of a food product. This should take approximately 15 minutes to taste and participate in an online survey. All samples will be served seated at a table at our downtown location (545 Main St).
What to expect prior to
Bring a phone or tablet
Know you will be taking an online survey
There will be two samples to be tasted & you will not know where they are from - just that one is local and the other may be a National Brand or a Boutique Brand
We will provide palate cleansers
Be excited to taste a piece of Palisade!
Provided at no charge!

What to expect during

You will be guided through a 10 min survey
A kit will be provided with samples and palate cleansers
A QR code will be provided upon arrival (paper survey will be provided if unable to scan QR code.)

What to expect after
There will be a complimentary gift provided for your time.
You will discover results after the survey is completed.
Allergen & Facility Statement
All product samples were prepared in a sanitary manner according to current regulation by trained staff in a facility inspected by the FDA and Colorado State Department of Health & Environment. All product samples are allergen free containing none of the following ingredients: Milk, Eggs, Fish, Shellfish, Tree Nuts, Peanuts, Wheat or Soybeans.