NSFW Bundle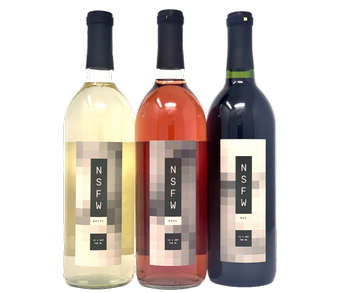 This bundle of dry wines includes NSFW Red, NSFW White, and NSFW Rosé. Not Safe For Work: for mature audiences only.
Product Reviews
Audra Meyers
(May 3, 2020 at 9:51 AM)
I've been wanting to try this label for a while, and ordering was so easy! If you're not into sweet wines you should definitely try these. Loved the sticker included, and delivery was very quick. Definitely will be ordering again.