NSFW White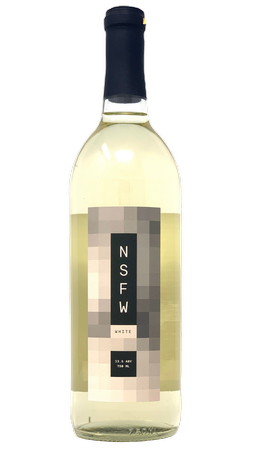 Wine Specs
Residual Sugar
24mg/100ml (dry)
NSFW (Not Safe For Work) White is medium in body, with notes of crisp green apple, tropical and citrus fruits, and a floral aroma. This is the perfect everyday wine and can be used to entertain or enjoy on a Tuesday just because.
Wine Specs
Residual Sugar
24mg/100ml (dry)
Wine Profile
Tasting Notes
crisp green apple, citrus fruits, hints of tropical fruit, bright acidity, medium body, lingering finish
Production Notes
Blend: Vidal Blanc Chardonnay Gewurztraminer
Food Pairing Notes
Chicken, pork, mixed greens, game birds, and fresh Colorado cheese
Product Reviews
Matthew Crowe
(Aug 18, 2018 at 10:37 AM)
Incredible flavor at a price you can't pass up!
Cheri Stephen
(Nov 25, 2018 at 6:32 PM)
Great crisp balance.
Lewis M Devore
(Sep 1, 2019 at 11:30 AM)
A very good white wine.
Michael Oakley
(Dec 8, 2019 at 9:26 AM)
Fell in love with it at the Governor's Cup celebration and had to buy a case of it. Very nice balance of flavors.
Roberta Peterson
(Apr 21, 2020 at 4:27 AM)
I'm happy that I can buy a glass of this wine at the Avalon Theatre. I look forward to the wine as much as the Theater event.