NSFW Rosé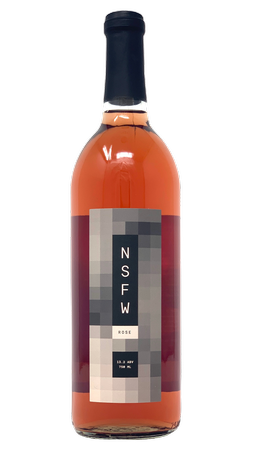 Wine Specs
Residual Sugar
26 mg/100 ml (dry)
The NSFW (Not Safe For Work) is refreshing on the palate and the pocket book. This Colorado grown and produced wine pairs well with fresh mixed green salads, grilled fish and chicken, soft cheeses, or just sprinkle some strawberries in the glass.
Wine Specs
Residual Sugar
26 mg/100 ml (dry)
Wine Profile
Tasting Notes
Appearance is bright crystal-clear medium salmon. Aroma is candied strawberry with hints of spice Palate is strong acidity, floral notes with hints of strawberry, with a bright crisp finish
Food Pairing Notes
light pasta and rice dishes, grilled fish, cheese plates, especially concentrating on local goat cheese
Product Reviews
Haley Doan
(Jul 30, 2018 at 8:44 AM)
I was very impressed with the wine at this venue. Huge fan of Rose and this wine was delicious.
Fred Haitz
(Sep 26, 2018 at 8:33 PM)
This rose is wonderful. Carlson's is our favorite winery!!
Dzna Boe
(Apr 1, 2020 at 1:55 PM)
It sounds delightful but a little to tart for my taste.