Winemaker's Bundle Sweet 6 Pack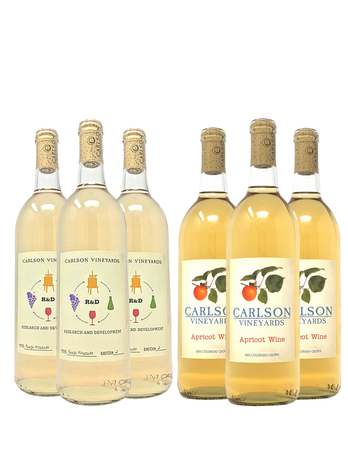 Product Reviews
Lewis Devore
(Jul 17, 2020 at 2:52 PM)
My wife and I have been drinking the peach wine now since about 2007 (maybe 2008), with the exception of several years after their orchards ceased production. It has a wonderful authentic peach flavor that you can just tell is inherently from fresh peaches and not from a cloyingly sweet peach flavoring. It is delightful on the palate a d is actually a little to the dry side with only a hint of sweetness. You can pair this wine with almost anything you can eat.
Melissa M
(Jul 18, 2020 at 2:06 PM)
I have only tried the Peach moscato. It is wonderful! Not too sweet. A great summer time drink.
Ellen J Schedel
(Jul 19, 2020 at 10:34 AM)
The peach moscato was phenomenal! Actually visiting the Winery end of July and will be picking up more! 🍷
Luann Levine
(Jul 20, 2020 at 9:45 AM)
Love the peach moscato. Wonderful peach flavor and not too sweet. It's a great, refreshing summer wine to enjoy on the patio!