Tapenade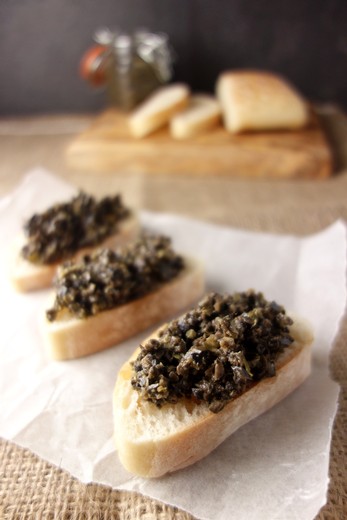 Recipe Date:
November 21, 2016
Measurements:
Imperial (US)
Ingredients
1/4 cup kalamata olives, minced
1/4 cup green pimento-stuffed olives, minced
1/4 cup smoked sun-dried tomato, minced
1/4 cup scallion or red onion, minced
2 tsps garlic, minced
1/4 cup extra virgin olive oil
fresh ground black pepper, to taste
Directions
Mix ingredients and adjust fresh ground pepper to taste. Keep refrigerated.
Serving Suggestions:
Reduce balsamic vinegar and add 1 Tbsp tapenade to fresh steaks or roasts

Add to pizza sauce, salad dressings, deviled eggs, or mayonnaise for sandwich spread

A great bruschetta topping!